LIDHS PROCESS FOR SOLUTIONS
The tool industry is definitely a future industry and here at Lidhs we are well prepared and equipped. We have great expertise in the company, we are close to our customers and can offer fast deliveries. We are constantly investing in technological innovative solutions that help us to be a cost-effective alternative for our customers. We have learned that long-term and sustainable partnerships are created by people. With our unique production process, we act responsibly and contribute to a sustainable Swedish engineering industry.
Design
Design and simulation are two functions that work close together. When we design and develop a new tool, a substantial dose of creativity is also required. At Lidhs we have long experience of digital simulation. We can prevent and change the design of the tool so that we know that the solution will be ok before production starts in our machines. Using a stability analysis for the detail reference points, we can design the tool so that the manufacturing variation in the customers production is reduced. Our production process saves both time, steel and the environment – it is good, both for you who are our customers and for the environment that we all share.
Read more
Production
At Lidhs we manufacture tools for what forms the basis of our economy, the producing engineering industry. We manufacture tools for automotive, electronics, white goods and furniture industry. We specialize in tools for sheet metal forming. Tools for sheet-metal thickness from 0.10 mm and upwards, subcontracting in EDM, CNC and measuring machines.
Read more
Service
In order for you as a customer to always be able to get fast service and maintenance on tools, we have a separate department that works with this. Do you need spare parts, help with 3D measurement, subcontracting or programming? We can help you quickly at a breakdown and constantly strive to give you the best possible service. We also carry out ongoing service of tools that go into production.
Read more
THE LEADING TOOL MANUFACTURER FOR SHEET METAL FORMING IN SWEDEN
Lidhs process for solutions
Thanks to our customer's experience and requirements, we are a leading tool company.

Lidhs is a tool manufacturer that was originally founded in 1969. Our experience is your confidence in a reliable production.

We are currently 37 employees and have a broad customer base in Sweden and abroad, where a large part of the turnover goes on export.

Manufacturing of modern tools must be done so that the tool has an optimal role in the customer's production. We have specialized in the basic phase of a project, design of the forming process and the simulation of a competitive technical tool solution. Read more
ISO 9001

ISO 14001

ISO 18001
DO YOU HAVE AN IDEA YOU WANT TO REALIZE?
Service
At Lidhs we have over the years seen the need for maintenance of tools and we constantly strive for you as a customer to get the best possible service. We have long experience of service and carry out ongoing service on tools that go into production.
Subcontracting
In our modern machinery, we have great capacity to help you with subcontracting work. Everything from wire cutting to advanced 5-axis milling and measurement. Contact Tommy Hoof for subcontracting.
Read more
Spare parts
Do you need spare parts for your production equipment? Lidhs has good resources to help with developing spare parts. Contact Ove Axengren for subcontracting and spare parts.
Read more
Measurement
Do you need measurements? We offer external 3D measurement and programming in Metrolog's software. The working range of the measuring machine is X = 1000mm Y = 1500mm Z = 800mm. Contact Anders Svensson for measurement.
Read more
news
We at Lidhs have lots of new models and ideas that are emerging here in Dalstorp and are always ready to help our customers with innovative solutions. Follow us here and on social media to take part of the latest news.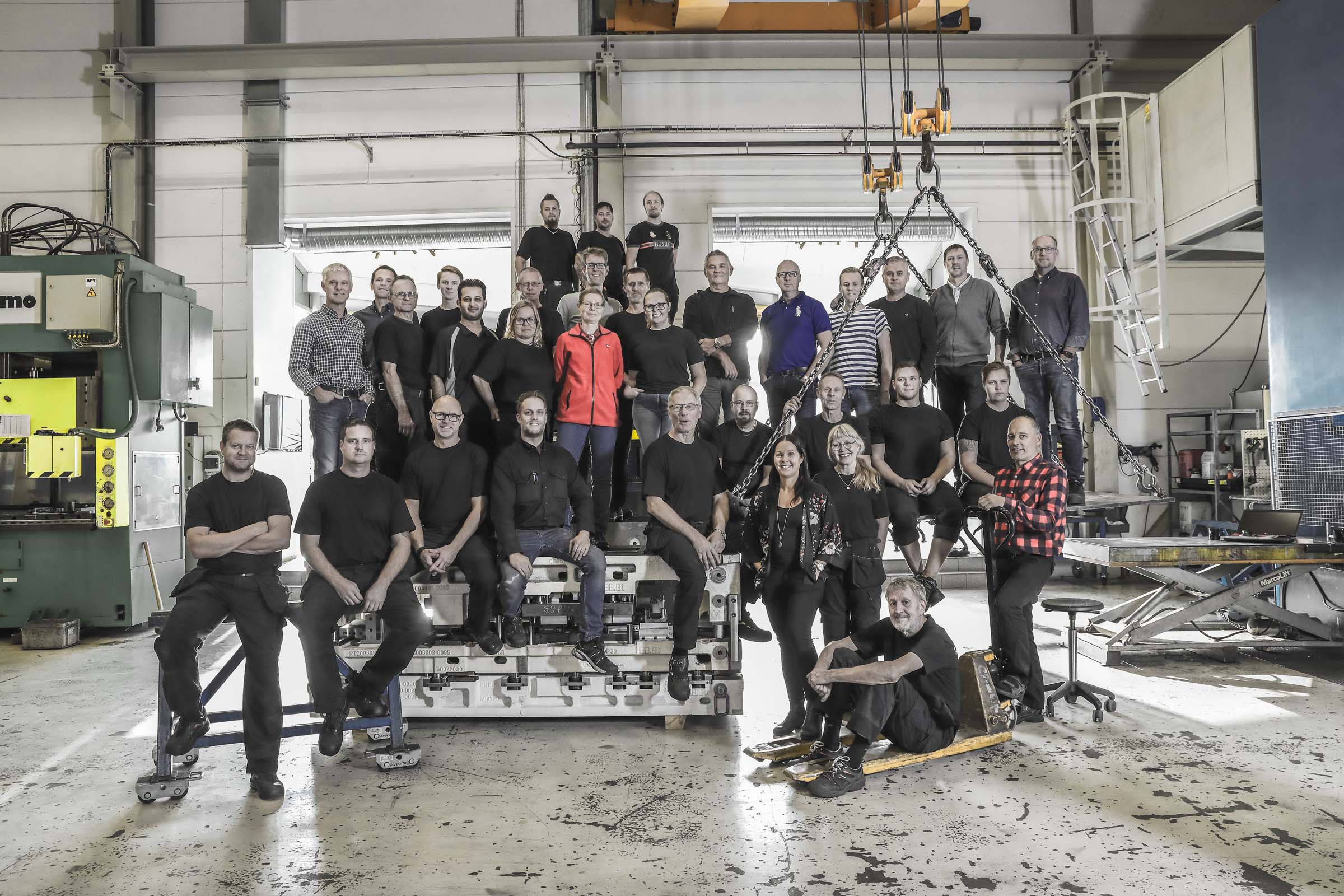 A company transfer of VA Tooling's Dalstorp factory was completed on Wednesday, June 27, 2018. The company went bankrupt on May 9 this year and has been run by bankruptcy managers for this time. It is former owner Harriet Lidh who, together with current plant manager Magnus Andersson, has taken over the business. The new[…]
Previous
Next